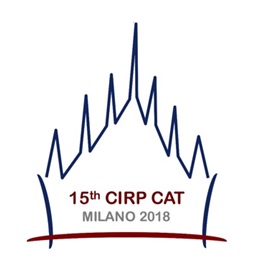 Scope

Managing uncertainty in the new manufacturing era
Uncertainty is ubiquitous in any engineering system at any stage of product development and throughout a product life cycle. Uncertainties are present in all areas of design, manufacturing and metrology. Uncertainties through the product life cycle span from the design intent to the uncertainty in the performance of the product as well as the environment in which it will perform. The introduction of new manufacturing technologies and the Industry 4.0 paradigm shift have broadened the uncertainties impact.

The CIRP CAT 2018 will focus on the progress in the fields of dimensional and geometrical tolerancing, dimensional metrology, uncertainty management, standardization. The conference aims to provide an international forum for academics, professionals and engineers from different disciplines to meet and exchange their ideas, results and latest research.



Scientific Themes:
The conference will include keynotes and technical sessions including, but not limited to, the following topics:


Specification and standardization
Tolerance design
Tolerance analysis and variation simulation
New tolerancing challenges
Robust design in geometry assurance
Quality control
Modeling and measuring geometrical deviations
Uncertainty in geometrical metrology
New geometrical metrology challenges
Important Dates:
Abstract submission: October 30th, 2017
Full paper submission: January 31st, 2018
Final paper submission: March 31st, 2018
Author registration is expected by May 20th, 2018