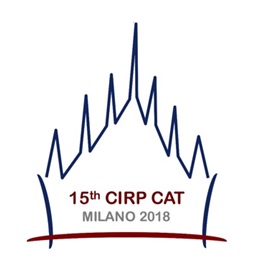 Milano, Lombardy Region, Italy
Milano, the
capital of Regione Lombardia
, is one of the largest economic and cultural centres of Italy, and has always played a leading role in the history of the country because of the importance that this city succeeded in giving to practicality and work, but also to the causes and ideals that led to the unity of Italy in the nineteenth century.
Not by chance, has Milano given birth to some of the most active and innovative literary and scientific movements, and some of the most important cultural figures spent time here to share in the city's state of fermentation. First, among all, the genius of Leonardo da Vinci, who left us the famous
"Last Supper"
(declared part of the World Heritage by UNESCO) in the church of Santa Maria delle Grazie and the important waterway of the Navigli.
The Duomo (Cathedral)
with the golden Madonna on its highest spire is most symbolic of the city. Looking at Milano from its rooftop viewing gallery while surrounded by its gothic spires, or looking down upon the bustle of the square below and its decorated shop windows, is a truly memorable experience. The Cathedral took over 450 years to complete and is an architectural masterpiece that is an absolute 'must-see', for every visitor to the city.
Today, Milano is internationally known as the capital of
fashion
,
design
and
Italian style
. Milano is always open to cultural and economic innovation coming from abroad, as demonstrated by the many tradeshows, conventions, events and exhibitions that animate the city all year long. Thanks to the successful EXPO 2015, the city starts a transformation and renewal on an architectural level, and beyond, to compete with the great world capitals.
Conference Venue
The Conference will be held at
Politecnico di Milano
, Mechanical Engineering Department, Milano Bovisa Campus.
Established 1863, Politecnico di Milano is the largest school of architecture, design and engineering in Italy, with two main campuses located in Milan, the heart of fashion and design industries, and five more premises around the Lombardy Region, in Northern Italy. Many important scientists and architects studied and taught here, among them Achille Castiglioni, Gio Ponti, Renzo Piano and Aldo Rossi (both Pritzker Price in 1990 and 1998 respectively), and Giulio Natta, Nobel laureate in Chemistry in 1963.
The Department of Mechanical Engineering is one of the 12 Departments of the Politecnico di Milano. With its large-scale state-of-the-art technological infrastructure and research facilities, broad theoretical, methodological and technological knowledge, international reputation and successful alumni, the overall mission of the Department of Mechanical Engineering is to deliver world-class research and education in Mechanical Engineering, with particular regard to their application in industry.